We Rebuild Transmissions and More
When Riverside Transmission Center rebuilds your transmission, there's no fear of a defective replacement unit. And because it's rebuilt using the original unit or re-manufactured exchange by an on-site expert technician.
Our technicians will completely disassemble your Transmission, rebuild it with quality parts, and thoroughly clean and inspect your transmission's internal and external components. Then we will reinstall your transmission, refill the fluid, make any external adjustments, and road test to ensure all the problems you noticed are corrected.
You get peace of mind that your transmission has been rebuilt to factory specifications, exacting quality standards, and backed with a warranty.
Do you fix it or replace it?
Discover the "real" cost of a new car, and you'll see the value in having your current car expertly repaired at Riverside Transmission Center.
Does your vehicle require a Transmission or major repair?
At this time, some customers begin to think, "This car's not worth it. I'll just buy a new one." If you're like one of these customers, it's important to understand the true costs of buying a new vehicle (even a used vehicle) before going down that path. You'll see that a guaranteed Rebuilt Transmission in your current vehicle makes a lot more sense (and saves a lot more dollars).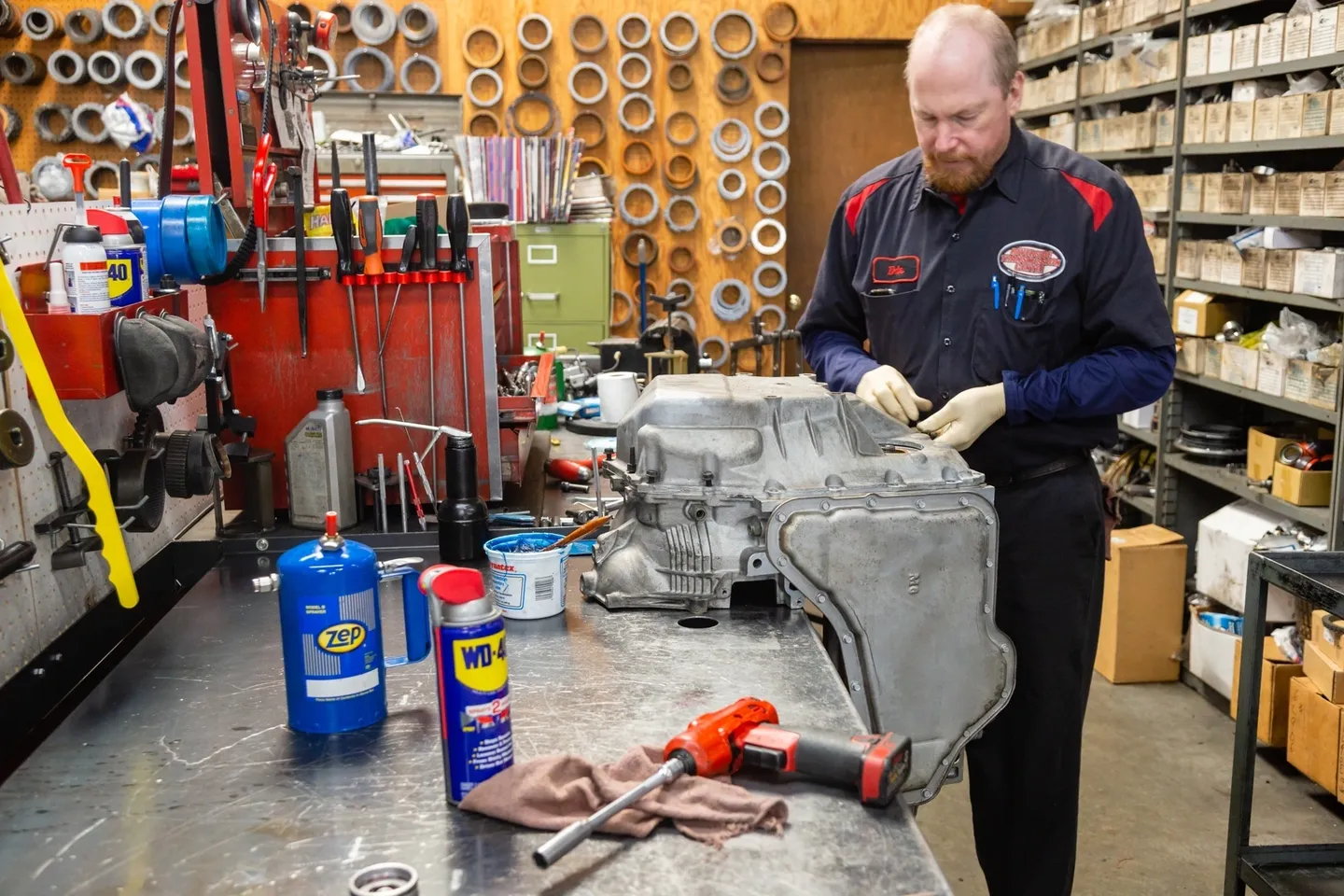 Four-wheel drive vehicles demand rugged performance from their transmissions – especially when used for off-road driving or towing.
Our Four-Wheel Drive (4×4) Services Include:
Diagnosing and Repair the Transfer Case System

Diagnosing and Repair the Front Differential

Diagnosing and Repair the Rear Differential

Plus, a Complete Transmission Multi-Point Inspection to spot any potential problems before they happen, Riverside Transmission Center is the expert in complete care for today's SUVs and 4X4s!
Our technician can diagnose a lot of transmission problems, just by looking at the level and quality of your transmission fluid. Here are some tips from the pros which you can perform by looking at your car's transmission fluid.
If you see low fluid levels, you may have a leak. The color and condition of your transmission fluid can quickly help you identify if you have a Transmission problem:
Normal fluid is reddish-brown and translucent, with no particular odor.

Contaminated fluid has water or particles in the fluid.

Burnt fluid indicates damage from overheating.

Varnished fluid has been overheated repeatedly.